PRAYER AREA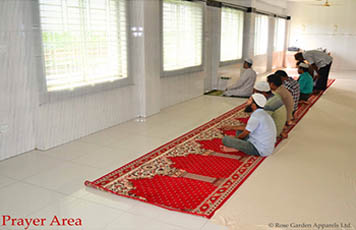 We have a particular area for the Muslim prayers and have recruited an experienced Imam, who performs Salat in four Waqts.
FIRE FIGHTING TEAM
Fire has always proved a devastating effect on human life. We maintain this system completely within the frame work of international safety act. Necessary firefighting equipment is staged in places of emergency to provide considerable support. We also maintain a fire alarm system throughout the project as an early warning system and to receive additional external support in terms of requirement and we have employed number of firefighters, who are skilled in firefighting. They are always ready to solve any kind fire occurrence.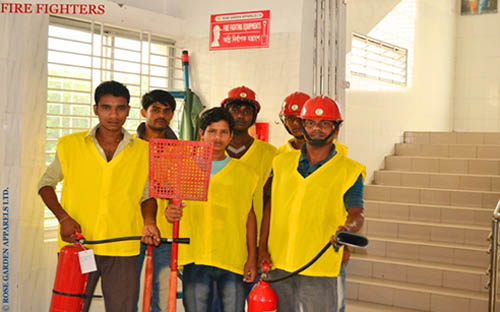 DRINKING WATER
We arrange safety and pure drinking water for every workers and staffs. This water is purified in a process through use of chemicals & purified water containers are placed in every floor.
POWER HOUSE
Disruption in power supply indulges the workers to reluctance and eventually leaves a two sided adverse effect on the output. Considering the irregular and insufficient power supply system of our country, we posses under our disposal a complete power supply unit to facilitate our entire project activities in terms of requirement. Necessary generator units have been set up for the purpose, enabling 24 hours self generated power supply to the project.
GRIEVANCE PROCEDURE
There are separate male and female complain box in each floor where workers may drop their vital complaint. Workers may also submit their written complaint directly to the HR department or may verbally inform. Moreover WWC (Workers Welfare Committee) members are actively involved regarding complaint issues. All matters regarding complaint issues are handling with confidentially.